Weekend Brunch at Kanishka in Mayfair

Weekend Brunch at Kanishka in Mayfair

Every Saturday and Sunday.

Christmas Festivity at Kanishka

Christmas Festivity at Kanishka

Celebrate with our Festive Menus this Christmas in Mayfair.

New Year's Eve at Kanishka

New Year's Eve at Kanishka

Exceptional New Year's Menu.

Sunday Supper Clubs at Kanishka

Sunday Supper Clubs at Kanishka

We invite you to join us for a fabulous Sunday Supper Club.

Michelin-Starred Four Hands Experiences at Kanishka – Thursday 8th February

Michelin-Starred Four Hands Experiences at Kanishka – Thursday 8th February

Atul Kochhar Launches Michelin-Starred Four Hands Experience.

Celebrate at Kanishka Modern Indian Restaurant

Celebrate at Kanishka Modern Indian Restaurant

Make your occasion more memorable.

Contemporary Indian Restaurant in the Heart of Mayfair

Contemporary Indian Restaurant in the Heart of Mayfair

Inspiring interpretation of modern indian cuisine.
Kanishka by Atul Kochhar
---
CELEBRATING THE PINNACLE OF PAN-INDIAN CUISINE
CELEBRATING THE PINNACLE OF PAN-INDIAN CUISINE
Enjoy fine Indian dining of the highest calibre at Kanishka in London's Mayfair helmed by renowned chef, Atul Kochhar. Situated in the heart of the city, Kanishka celebrates the food culture, cooking styles and signature dishes to be discovered across India's vast continent, a cornucopia of taste, flavour and texture. This Pan-Indian restaurant showcases each regional variety of cuisine from India's very different and distinct regions, served with Atul's inimitable contemporary touch and created from the freshest of ingredients sourced from the finest local purveyors.
"My aim is to achieve the highest possible quality, not just with the food but in every aspect of the dining experience."
– Atul Kochhar
Christmas Festivities at Kanishka
---
MAKE LASTING MEMORIES THIS CHRISTMAS AND NEW YEAR
Our festive menus are brought to life by Atul Kochhar's wealth of experience travelling around India and continuous research into constantly evolving regional recipes – something he's proud to share with guests through his modern and innovative style of modern and innovative Indian cuisine. Join us during the festive season for a truly unforgettable dining experience
CHRISTMAS PARTIES IN MAYFAIR
WANT TO CELEBRATE THE CHRISTMAS SEASON IN STYLE? JOIN US AT KANISHKA FOR A CHRISTMAS MENU WITH A DIFFERENCE THIS YEAR.
Our range of beautifully decorated private dining rooms are perfect for celebrating with friends and colleagues, suitable for groups of between nine and 50 guests. Enjoy our expertly curated pan-Indian menus in your own space, where you'll be treated to a luxurious, truly unique spin on Christmas dinner.
CHRISTMAS DINING IN MAYFAIR
THE FESTIVE SEASON IS FAST APPROACHING SO WHY NOT ENJOY A CHRISTMAS LUNCH OR DINNER WITH A DIFFERENCE HERE AT KANISHKA, MAYFAIR?
From the 1st December, our range of Festive Menus will be offered, from three-course set menus through to five-course tasting menus, there's something to suit all tastes and budgets.
Tuck into Atul's famous chicken tikka pie with berry chutney, spicy semolina prawns, murg tikka masala, a suitably decadent chocolate bombe with Christmas pudding and mixed berries, and much more. A full range of vegan options is also available.
Book a table now to celebrate the most wonderful time of year.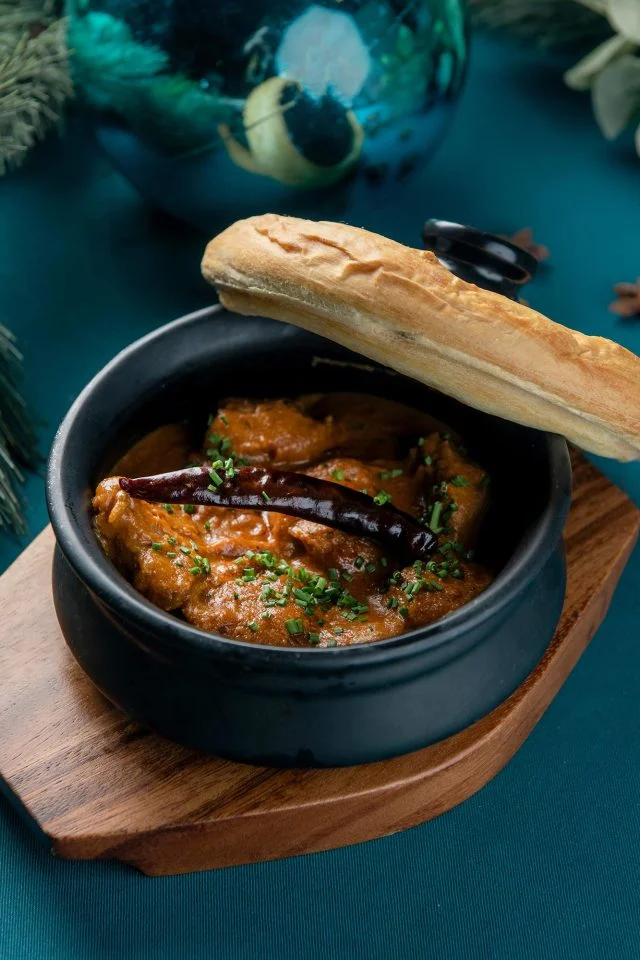 Discover India's Culinary Secret in Mayfair
---
AN INSPIRING INTERPRETATION OF MODERN INDIAN CUISINE AT ATUL KOCHHAR'S MAYFAIR RESTAURANT.
Located in Mayfair's Maddox Street in London's premier shopping, entertainment and dining district, Kanishka is situated just a few minutes' walk from the capital's fashionable Regent Street, Bond Street and Oxford Circus. Helmed by twice awarded Michelin starred chef, Atul Kochhar, Kanishka brings a tantalising array of taste and texture to re-interpreted and re-discovered Indian dishes from across the Asian continent.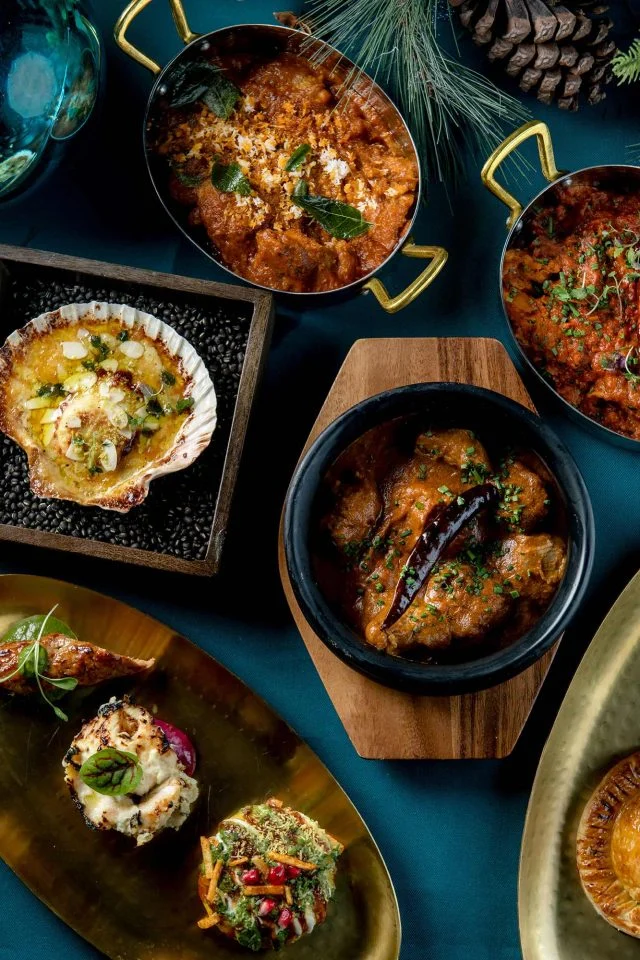 Menus at Kanishka, London's premier Indian Restaurant in Mayfair
---
Expect classic dishes from each corner of India, all presented with an unexpected twist.
The restaurant offers skilfully curated pairings of both wine and whisky – the latter in honour of India's most popular spirit.  Our sommeliers are delighted to offer by-the-glass matches for every dish on the menu.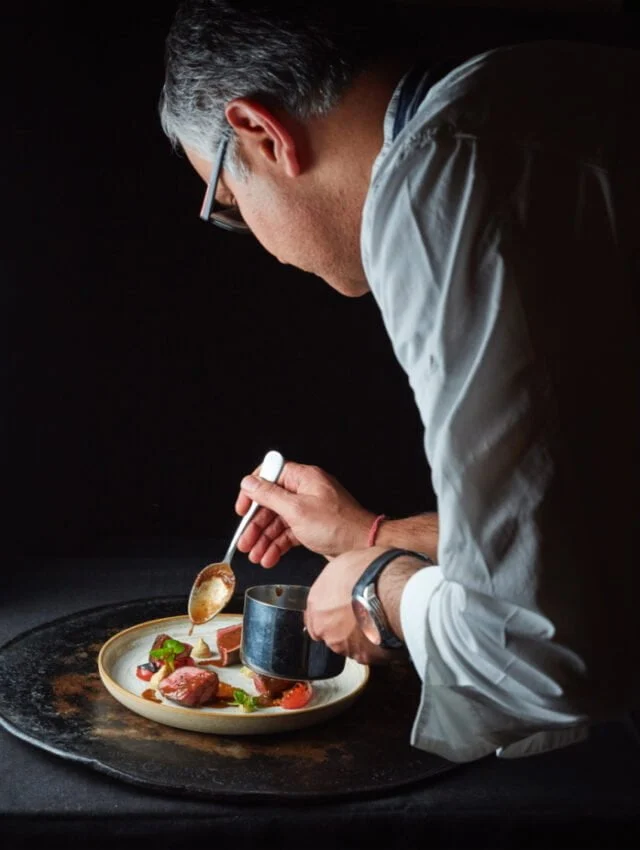 Enjoy Kanishka by Atul Kochhar for takeaway or delivery
---
Get Kanishka by Atul Kochhar delivered straight to your door.
Enjoy the taste of fine Indian dining in the comfort of your own home with Kanishka by Atul Kochhar collection service. Simply click on the dishes you prefer during lunch or dinner service and they will be wrapped waiting for your collection. Alternatively, enjoy our special for delivery menus transported direct to your front door, order via UberEats or Deliveroo.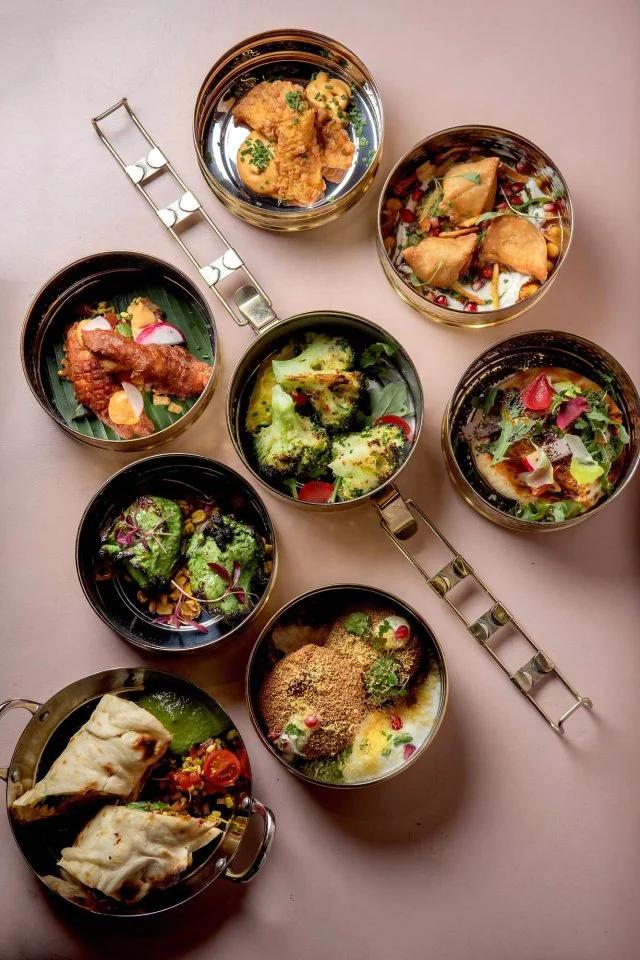 Private Dining Events, Celebrations and Exclusive Hire
---
PRIVATE DINING ROOMS AND EVENT SPACE AT KANISHKA IN MAYFAIR.
Looking for a venue to host your private party, product launch or corporate event, then look no further. With a range of beautifully decorated rooms for every occasion accommodating from eight people up to 120, the team at Kanishka by Atul Kochhar will plan and customise any event to suit individual preferences and tastes.
"At Kanishka, private and corporate events are all about the entire experience, from the food and drink through to the ambiance, service and the space. That is why it is an absolute priority for us to work closely with our clients, focussing on the details to ensure it is a date to remember."
— Atul Kochhar
Whether it is a small celebratory birthday lunch, a working dinner or a major corporate event encompassing the entire restaurant, Kanishka by Atul Kochhar has the flexibility and expert team to ensure every occasion is managed to perfection with no detail too small: from flowers to candles, individual menus to place setting cards through to DJ decks and musical quartets. Atul Kochhar's signed recipe books also make for perfect goody bag gifts.
Contact our dedicated events team who will be pleased to furnish you with more information to start tailoring your celebratory experience by your side. For more information, set menus and room capacities, browse our events brochure. EVENT BROCHURE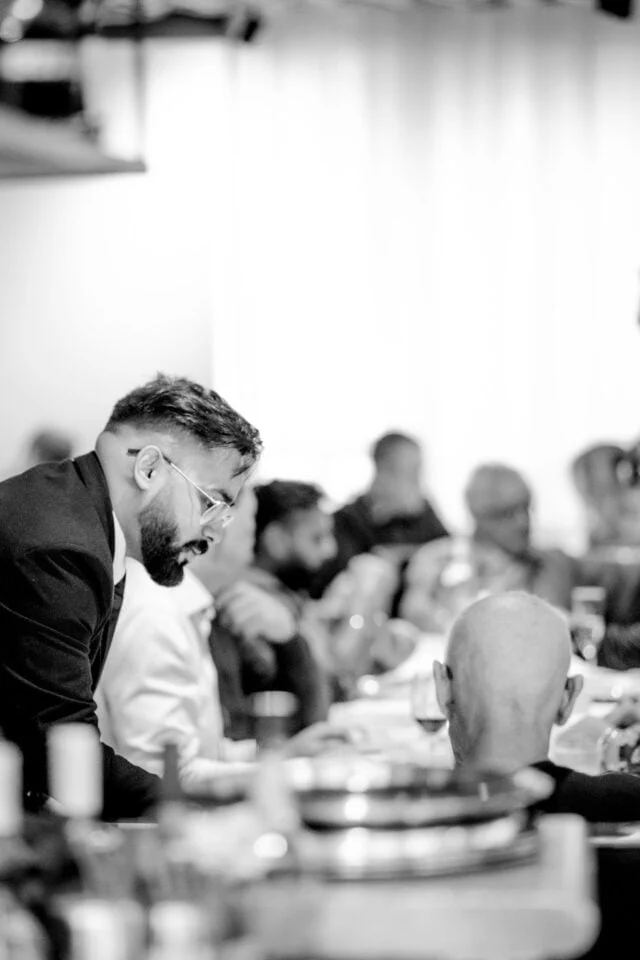 Drinks
---
PREPARE FOR A MOMENT THAT IS DISTINCTLY KANISHKA.
Enjoy a range of premium spirits, wines, Champagne, and non-alcoholic options. Our exciting signature Kanishka Cocktails are made using spirits from world-renowned labels alongside our popular range of Atul Kochhar branded spirits and are a perfect accompaniment to our Pan-Indian dishes.
Choose from a vast selection of neat whiskies from around the world or whisky-based cocktails, each cleverly paired with our Pan-Indian dishes.  While sensational Kanishka whisky experiences are also available.
If you have any favourites or special requests, please feel free to ask the team.